Annual Celebration of Community Leadership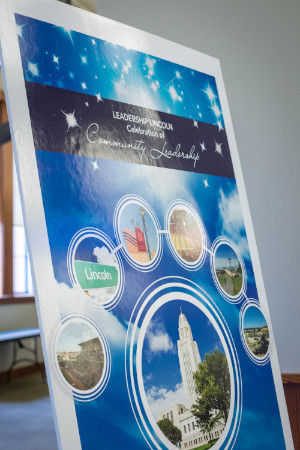 3:00pm Doors Open
3:30pm Program
4:00pm Keynote
4:45pm Reception
6:30pm Adjourn
We will welcome Anne C. Goodman of Saint Luke's Foundation as our keynote speaker! Ms. Goodman serves as the Foundation's third Chief Executive Office since its founding in 1997. She has been leading the Foundation's work promoting Health People, A Strong Neighborhood and Resilient Families for three years.
Before joining the Foundation, Ms. Goodman served as President and CEO of the Greater Cleveland Food Bank since 1999. She has also held various leadership roles with the Greater Chicago Food Depository. Additionally, she worked with Family Focus in Chicago, and she served as a legislative aide to Congressman James J. Florio of New Jersey.
A member of Leadership Cleveland's class of 2003, Ms. Goodman was recognized by Crain's Cleveland Business with a "40 Under 40 Award" in 2001, and as a key leader in the nonprofit community with a 2003 Northern Ohio Live "Rainmaker Award." In 2004, Smart Business named Ms. Goodman as its "Nonprofit Executive of the Year." Crain's Cleveland Business named her as one of the "People Who Mattered" in 2009. In 2010, Ernst & Young named her "Entrepreneur of the Year," and in 2016, Ms. Goodman was named as one of Cleveland Crain's Business "Women of Note."